Baby, it's cold outside…
How are you all? Have you claimed your free novella yet? It's great reading weather so don't forget to go here to download your copy.
If you're in the southern hemisphere like me, how are you coping with this sudden cold snap? We've been blessed with a long extended summer and I have to say this change is a shock. Especially for people like me who HATE the cold. 'Hate' isn't a word I usually allow, but there's nothing else that comes close to my relationship with the cold.  I find it physically painful and if I'm not hunched over a fire, my brain freezes too!!!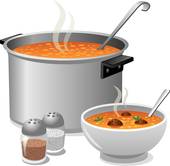 Of course there are always some benefits.  Soups and comfort food is one. Or is that two? This weekend I'll make up a huge pot of one of my favourite soups – Roast Vegetable. So, so tasty. I used to call it Roast Root Veg soup but that's not quite true as it has some vine vegetables as well. (Hmmm – are vine vegetables fruits?) Anyway, I don't have a recipe as it's just something I make for us, but I'll tell you below what I do.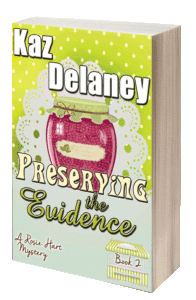 The other thing winter is good for is snuggling up with a good book – or snuggling up with a laptop to write one. I'll be doing both over the next weeks. But what to read next? What should I read next? Suggestions? I'm seriously looking for some great book recommendations.  So, what are you reading that you love, that you think I'd love?   Mystery? Cozy? Crime? Romance? Women's Fiction? I'm pretty flexible.  Rapturous Releases? Okay, for me they are. To say nothing of the fact that I struggled for an 'R' alliteration. Ha!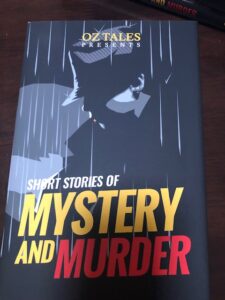 So, big news here in case you missed it is… drumroll… Preserving the Evidence, Book 2 in the Rosie Hart Mystery series is available from Amazon, and don't blink for too long because Candy-Coated Conspiracy, Book 3, will be available before your eyes have reopened.  Yes, I'm excited!!  And it gets better!! I was honoured to be included in a crime anthology entitled Short Stories of Mystery and Mayhem and Rosie Hart had the honour of being the lead story! How cool is that!! It's a very funny tongue-in-cheek little mystery set in a pie baking competition. Beauty is in the Pie of the Beholder is a crazy title, right?Trust me, it suits the story.  Don't get between those bakers and their pies!!   It's only available in hard cover (as opposed to hard copy) and as soon as it's up as a paperback or ebook, I'll scream it from the rafters. In the meantime I'm beavering away on the next Rosie Hart mystery. More on that very soon!
Big Finish
Don't forget to look out for Preserving the Evidence and Candy-Coated Conspiracy. They're both going to be on sale – so grab your copies as soon as they go up. I'll be letting you know.
And don't forget to grab your free novella!  The Funeral Crasher is available here.
---
Simmering Soup Roast Vegetable Soup
So easy and soooo delicious. Veggie amounts are at your discretion. Depends on how much soup you want.
Ingredients
Peeled Potato Chunks
Peeled Sweet Potato Chunks
Peeled Pumpkin Chunks
Peeled Carrot (whole)
Peeled Onion Chunks
Peeled Garlic bulbs
Tomato halves
Caramelised Balsamic Vinegar
Rock salt
Garlic syrup
Truffle oil
Prepared Chicken Stock
Garlic flavoured olive oil (optional)
Chives or Parsley (optional)
Method
Place all the vegetables in a bowl and massage garlic olive oil into the large chunks.
Place potato, sweet potato, pumpkin, carrots on a baking-paper lined tray(s).  Sprinkle with rock salt, caramelised balsamic and truffle oil and then place trays into a hot oven (200C fan forced or 220C no fan).
After 30 minutes, remove trays and add the tomatoes, onions and garlic which have also been sprinkled with rock salt, caramelised balsamic and truffle oil.
Bake until all vegetables are well baked (harder vegetables can be pierced easily with a fork) and some are even crispy. (The aroma will be divine!) If you can restrain yourself from gobbling them up, place the roasted vegetables into a food processor and process with 1½ – 2 litres of prepared chicken stock. *I prefer not to blend it too much – I like texture and chunks of these delicious vegetables. I fill two big trays and they usually bake in about an hour.
Optional: When ready to serve, sprinkle with chopped chives or parsley and drizzle a circle of garlic syrup. (Garlic syrup breaks down under heat so it's not so good to bake with, but great to add afterwards)
Notes
 I realise some of these ingredients may not be in your pantry. I purchase my garlic syrup at my local farmer's markets straight from the growers. It's called Louise's Garlic Syrup and I can certainly vouch for it and while there's no website as yet, if you're interested, contact me and I'll give you their details.
I can also source my caramelised balsamic vinegar at the markets, but my local greengrocer is carrying it as well now so it's growing in availability. The Pukara Estate is the one I love and use and it's also available here.  If you're feeling industrious you could also make your own.
I purchased my truffle oil at a kitchen store that carries unusual food items as well as utensils. But I see it's available here.  This is an online store I definitely intend to check out more thoroughly.
Garlic favoured olive oil is common and readily available at most supermarkets.
Please note none of these suppliers has endorsed my site. These are purely my own choices made from experience.
That's it for now. Until next time, happy wintering! Love Kaz XXXXX