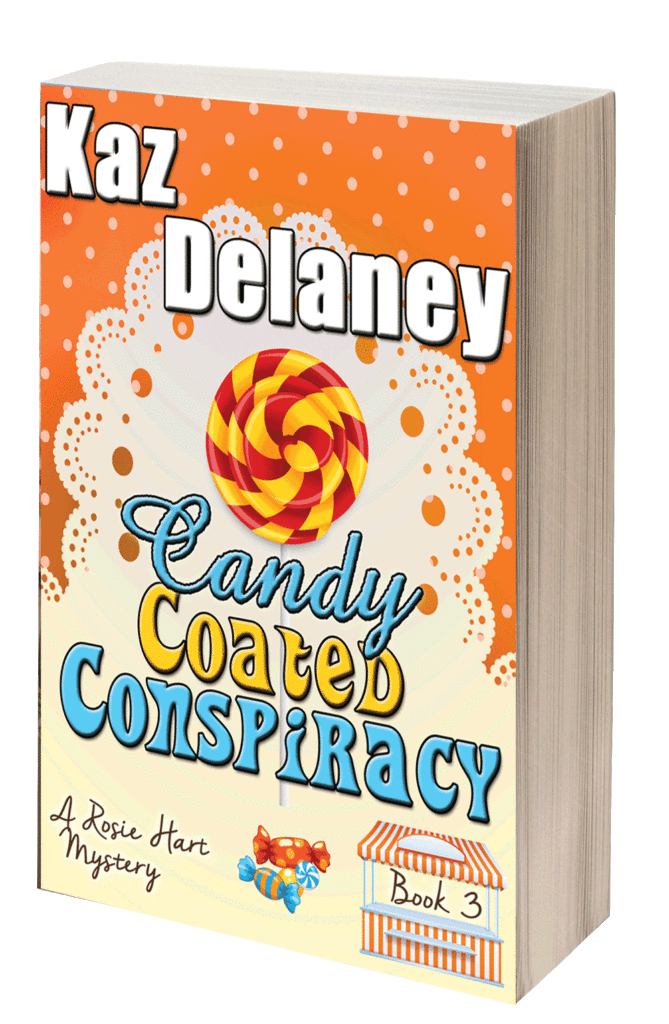 Every small town has secrets, but it seems Hoopers Corner has more than most.
In this third book of the Rosie Hart mysteries, Rosie begins to unravel those shocking secrets when she steps up to prove the innocence of her newest clients, Francine and Edith Percival, the acclaimed elderly candy makers. They are accused of murder when their long lost great-nephew is found dead in their home; a great nephew they had never met nor heard of before he'd recently inserted himself into their lives. But was he actually who he said he was? And what was he searching for? Because it was evident he was searching for something, something that had been long buried. Just like the town's secrets.
This is one puzzle that almost has Rosie flummoxed until she hits upon something that is almost impossible to comprehend, and too shocking to contemplate… but leads her to the murderer.

Amazon AU ~ Amazon US ~ Amazon UK ~ B&N