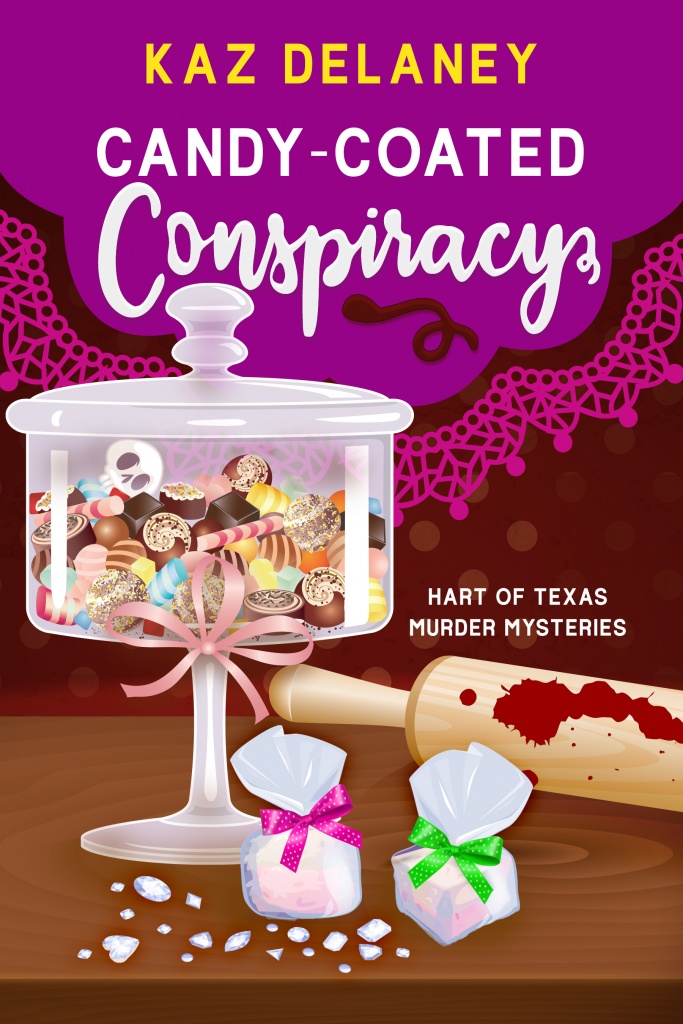 Every family has secrets, especially the sweet ones…
When talented baker Rosie Hart delivers cakes and cookies to her newest clients, The Sweet Treat candy store, she finds herself embroiled in yet another murder case. Will she ever catch a break?
Her elderly clients, The Percival sisters, are shocked when their long-lost great nephew appears with no warning. The sisters have never met nor heard of the man, but he's family so they accept him with open arms. He immediately begins to tear up his aunts' home, so when he turns up dead, Rosie feels only a sense of relief. Until she realizes the police suspect the sisters.
Rosie is as convinced of their innocence as she is of the deliciousness of her popular salted caramel cupcakes. But as the body count begins to rise and new secrets are unearthed, she begins to wonder if the sweet artisan candy makers are hiding more than their family recipes.
Book 3 in the Hart of Texas Murder Mystery series
Tule Publishing – July 22, 2022