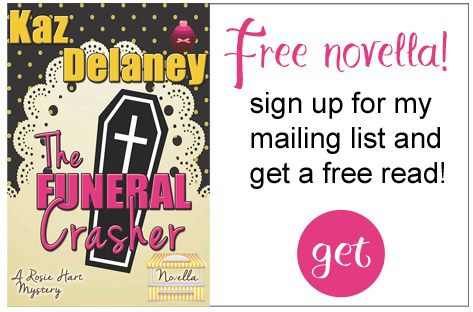 Hi and welcome to my cozy world!  It's a world of mystery and mayhem – and a few giggles along the way.
I'm super excited about my new culinary mystery series set in tiny Airlie Falls, Texas, a rural village where hearts are as big as the state itself. A town that understands the true meaning of community, and where neighbours have your back. Except for the times they're sticking a knife in it…?
The first book in the Rosie Hart series, Chocolate and Old Lace, is now available on ebook. You can also read a preview here. And after you read, I would much appreciate a review.  Oh, and drop by my blog to say hi!