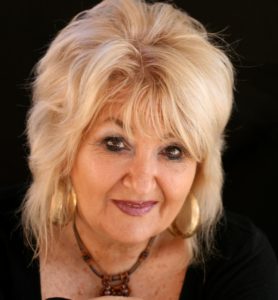 I am an award-winning author of more than 70 books written over a 25-year career. Almost every one of those books, whether for children, teens or adults has featured either humour, mystery or both. So, it's kind of no surprise that I finally got around to writing in one of my absolute favourite genres – cozy mysteries! I always wanted to and I can't believe it took me so long!
I'm a sucker for a puzzle of any kind. They draw me like metal filings to a magnet. And for me, the mystery novel is a puzzle that I adore – and try to solve before the author reveals all. This love of mystery has always had a solid place in my preferred reading habits. The Bobbsey Twins and Nurse Cherry Ames were favoured Christmas and birthday gifts when I was a kid – and always the first on my wish lists. Someone gave me some old Trixie Belden books and so they were cherished as well. In between times I used to sneak my grandmother's romance novels. She got them delivered every month – much to my mother's disgust. ☺
But then at about 13 or 14 I discovered Agatha Christie – and a lifetime love affair was born. Like Christie, I'm fascinated by human nature and the things – like greed, lust, revenge, jealousy, a desire for power and the need to protect secrets – that drive ordinary people to commit crimes.  But analysis aside – the most important thing is the story and the fun to be had as we try to find the correct path between real clues and red herrings.
And that's what I hope you'll find in my books. A few hours of entertainment that also gets the old gray cells jiggling about, and maybe a smile or two thrown in for good measure.
If I'm not writing or with the bambinos, I'm probably baking or reading (of course) or walking. We're blessed to live a few minutes drive from the ocean on one side and the lake on the other, plus there's a bush walking track just couple of hundred steps from my door – so I walk all those places a lot. Love walking… Occasionally I kayak – I'd love, love to do more but I don't have my own kayak at the moment. I also love crafting – as most creative people do – but I'm ashamed to say my ambitions often exceed the result. Still, it's such fun to try, right? ☺ That's what I tell myself.
I sincerely hope you enjoy my stories – they're written with you in mind. You, the clever reader who's looking for a story with a little bit more.
Talk to me!
Email me, sign up for my newsletter or connect with me on any of my platforms on the right. I'd love to hear from you and learn about you and your families and share my own day-to-day journey. My own four children have grown and my husband and I are enjoying the magical season of grandparenting. Ten so far! And all precious, gorgeous boys.