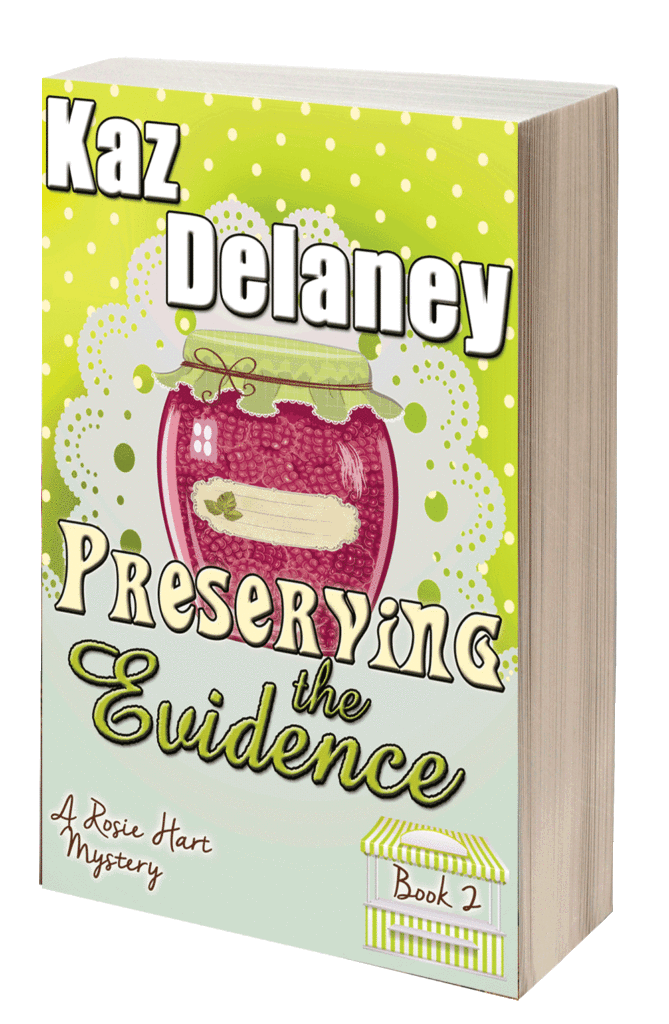 Baker and amateur sleuth Rosie Hart finds herself embroiled in a brand new mystery in her new hometown of Airlie Falls.
There's a murder, an unidentified body, missing money, a late mayoral election challenge, a strange gathering of socialites at a mansion out of town, and strangers who aren't who they claim to be. Oh – and an unknown woman who seemed to be being forced into a car against her will on the night of the town meeting.
Rosie is sure they're all connected, but the Sheriff isn't convinced, and she's afraid there'll be more bodies to add to the tally if he doesn't quickly unmask the murderer. Then all evidence suddenly points to her best friend, local newspaper owner and editor, Midge Moyal as being the murderer. Now Rosie knows she is the one who will have to prove Midge's innocence.
Convinced the answers are at the mansion of the murdered man, Frederick Clausen, Rosie feels the only way to get them is to go undercover and pretend to be one of those bored socialites. It's a brief stint and proves, if nothing else, that she's no actress. But it wasn't all in vain. Answers are starting to drop into place and suddenly Rosie realizes she'll be lucky to get out of this one without more than a batch of burned Buried Treasure Cookies.

Amazon AU ~ Amazon US ~ Amazon UK
B&N ~ iTunes ~ Kobo